Read on Double Wood Supplements Review to know about the company in detail!
Double Wood Supplements is a small company that offers customers quality dietary supplements and nootropics. They attempt to provide only the best quality products at a fair price.
Moreover, all of their items are produced within FDA-approved, GMP-certified factories in the United States.
In this double wood supplements review, we will learn all about their Supplements, history, how it was created. We will also discuss their product's quality, customer services, and many more.
The firm creates a diverse range of goods, including;
Nootropics
Focus and concentration supplements
Choline supplements
Anti-aging support
Cholesterol support
Antioxidants
Sleep aids
Fitness supplements
Although many firms claim to be the most significant producers and retailers of nootropic supplements, Double Wood Supplements stands out as one of the companies you should seriously consider.
We decided to buy some nootropics from this vendor, examine them, and write a complete Double Wood Supplements review because we always look for new nootropic providers.
Before we get into the details, we must know who we're working with. So in that respect, let's run a background check on the brand's creators.
Who owns Double Wood Supplements?
Double Wood Supplements is a well-known name in the nootropic supplement industry. Boyne Capital Partners got it on January 26, 2021.
The History behind Double Wood Supplements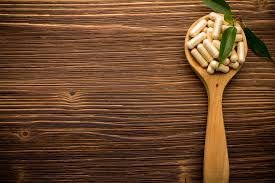 Evan and Reese Wood, two brothers, came up with the idea of creating an online platform where individuals could acquire and get high-quality supplements in 2014.
And since both brothers had the name "Wood," they call the company Double Wood. That, in a nutshell, is how this Philadelphia-based company came into being.
The business is settled in Philadelphia, Pennsylvania, and it works exclusively online utilizing its official website. Some of their items are also available on Amazon and other online retailers.
Where are Double Wood Supplements made?
DWS is a small, family-owned business in Philadelphia, Pennsylvania. They have a variety of nutritional supplements made in the United States (in the GMP-certified facility). Nowadays, the company solely serves the majority of customers in the United States.
It's worth noting that, like other vendors, Double Wood Supplements sources the majority of its raw materials from China, even though the finished product is manufactured in the United States.
Is Double Wood Supplements a Reputable Company?
One of the most fantastic online retailers for nootropics is Double Wood Supplement.
Double Wood has developed from a tiny business to become one of the highest-quality manufacturers that the public and customers rely on. At the moment, they have over 70 dietary supplements in their collection.
On the retail sites for numerous supplements, they disclose two things:
Analytical certificate
Test findings from a third party
People can examine third-party results instead of undertaking personal checks to confirm the supplements they'll be taking are of excellent quality.
Why Double Wood Supplements is a Great Online Vendor for Nootropics?
There are several compelling reasons why Double Wood Supplements is an excellent nootropics supplier. These are the following:
They offer a wide range of vitamins, including nootropic supplements.
They receive a lot of favorable feedback from customers.
We discovered that other nootropic specialists had a good time with them.
They provide excellent customer service.
Are Double Wood Supplements Legit?
Based on our research and experience, Double Wood Supplements is a legitimate store.
It's worth noting that when consumers buy supplements online, they're almost certainly concerned about the legitimacy of the things they're buying.
Fortunately, all of Double Wood's supplements are supported up by scientific data and extensive third-party testing. Furthermore, most of the evaluations for Double Wood are good, praising both the company's products and customer services.
Also, Double Wood doesn't have many foes. Thanks to its speedy shipment and dependable customer service. Their website is easy to navigate, quick to load, and double-optimized for stable buying.
Double Wood Supplements: Quality Assurance
When it comes to supplements, quality should always take precedence over quantity. And it's worth emphasizing that the majority of this company's items come with certificates of analysis and third-party test results.
Moreover, they put their items through both third-party and internal testing. Assay, microbiological contamination testing, and heavy metal testing are some of the tests they perform regularly.
Best Selling Products of Double Wood Supplements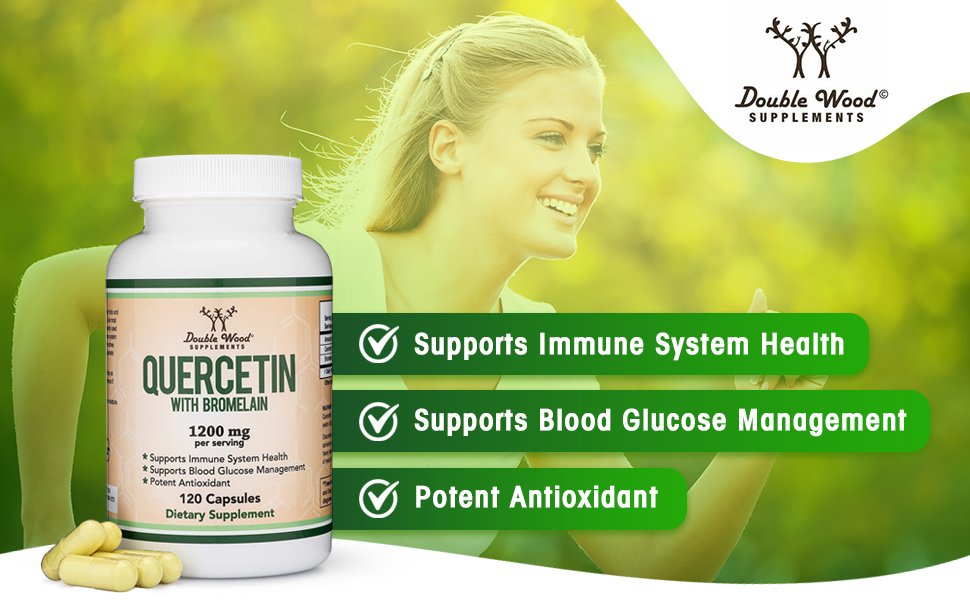 The firm disperses an assortment of dietary enhancements. They spend significant time in nootropics, supplements that help with emotional well-being and lift center, cognizance, disposition, and mental life.
They focus on regular and natural items; however, they also supply adrafinil and phenibut, synthetic nootropic pharmaceuticals. Among their best-selling things are:
Adrafinil
Alpha GPC
Magnesium l-threonate
Sulbutiamine
Is it Safe to Take Double Wood Supplements?
People want to be sure they know the differences between the many different supplements available on their website.
Select only those items that are the best suit for their health requirements. They also source a wide range of high-quality and safe nootropics.
Alfa GPC, Uridine, Magnesium Threonate, Phosphatydilserine, Sulbutiamine, Berberine, and Lion's Mane are among the greatest items to buy, according to anecdotal evidence.
Double Wood Supplements Competitors
Double Wood Supplements is one of the most excellent online supplements, but it is not the only store selling nootropic pills.
Performax Labs, LifeExtension, and NeuroFX are some of the more well-known vendors.
Read: Synogut Review – Does Synogut Work? Or It Is a Scam?
Pricing
The prices of the various supplements produced by Double Wood are different. They aren't the cheapest distributor, but they do give free shipping. Ultimately, it helps to make the price more accessible.
Double Wood also offers regular deals and discounts. Moreover, when someone visits the company's website for the first time, they offer a selection of coupons to choose from.
It's also worth noting that individuals who tick the "subscribe and save" box will receive a 15% discount on their first order.
Double Wood Supplements on Amazon
Double Wood Supplements also sells its items on Amazon, which is excellent. If you're familiar with Amazon, you're aware that they constantly monitor the businesses that sell on their site. Anyone who tries to run a fraudulent business on Amazon is promptly kicked out.
The fantastic thing about Amazon's Double Wood Supplements is that their customer reviews are based on actual purchases. Double Wood Supplements is, without a doubt, a very famous brand on Amazon!
Customer Service
Double Wood Supplements places a high value on customer service. They recognize that some supplements may not be suitable for everyone. As a result, they provide a money-back guarantee of 30 days.
Their support team replies to emails on time. Furthermore, they are responsive and professional even when approached about refunds and other difficulties.
As a result, the product backs all of its fantastic products with reliable guarantees and assistance, thanks to speedy shipment and responsive customer service.
Where to buy it?
Customers can purchase double Wood supplements at doublewoodssupplements.com. You can also contact the company directly to place an order.
Additionally, their products are available on Amazon and Walmart. Now, let's discuss the advantages and disadvantages of Double Wood Supplements.
Advantages of Using Double Wood Supplements
The following are the most essential advantages of Double Wood supplements:
1. Quick and courteous customer service
We like best about this business's commitment to providing excellent customer service, and they don't let us down!
Unlike other organizations that may make customers wait days for a response, DWS usually responds within a day. They appear to care about and appreciate each of their clients.
2. High-quality goods
People are getting the real thing here because their products are manufactured using high-quality ingredients.
Furthermore, the product packing is somewhat decent; there is nothing to complain about. The bottles are all sealed when they arrive.
Disadvantages of Double Wood Supplements
There are a few drawbacks here, including:
1. They don't stock a lot of nootropics.
Most of DWS's products are regular dietary enhancements. They also sell adrafinil, as well as halibut, which they recently added to their product portfolio.
On the official website of Double Wood Supplements, there are just two nootropic drugs available. Racetams, noopept, and other well-known engineered nootropics are not presently accessible.
2. The powder is not available for purchase.
Many individuals prefer to purchase supplements in powder form for two purposes; it's cheaper, and also, you can mix whatever amount you need with your favorite drink or shake.
Sadly, Double Wood Supplements don't sell their products in powder form.
3. Gelatin capsules are used.
Animal gelatin is used to make adrafinil capsules and the bulk of their other products. Only a couple of their supplements include vegetarian capsules.
Double Wood Supplements, unfortunately, only sells capped supplements.
4. They only deliver to the United States.
If you live outside of the United States, some alternative US-based retailers ship internationally. They don't deliver their products other than the US.
Improvements Needed by Double Wood Supplements
First of all, there are some complaints regarding the brand's logo, but we don't particularly care for their logo, as it is not a significant issue.
Additional details on the team, the founders, their vision, and other relevant information are also lacking. It would be interesting to learn who is behind this brand and why.
We'd also want to see a Facebook and Instagram page where they could engage with their fans regularly.
Apart from that, there isn't much else that can be done.
Is it Worth It to Take Double Wood Supplements?
Double Wood may prove the ideal choice for you if you're looking to buy some high-quality nootropics. This company goes above and beyond to give products that have been confirmed to be of excellent quality.
Furthermore, with free shipping and a 30-day money-back guarantee, you have nothing to lose by putting your faith in this well-known store. We believe their products are worth trying.
Finally, the Double Wood Supplements review concludes. So, one of our most dependable recommendations is Double Wood Supplements. 

We believe Double Wood Supplements is a trustworthy online nootropic provider based on our own experience and study.

They offer a massive collection of nootropics, vitamins, and other supplements. The ordering process, shipment, nootropic quality, and general support, everything is satisfactory.

Overall, despite a few minor flaws, Double Wood Supplements is a trustworthy seller in the market. They deliver high-quality nootropics and ensure that you get what you paid for.
We'll suggest you go for it!